Welcome to Utrecht on behalf of DiGRA. This inaugural conference is the largest event in the history of game studies so far. This conference is already sold out, there are more than 500 people participating, so this event is a success already! … Level Up is an important step: the conference presents a wide coverage of this nascent research, educational and professional field of game studies. No doubt game studies will look back to 2003 and Utrecht as an important watershed moment. With these words, I open the first digital games research association conference, Level Up!
2003. Introduction and welcome by Frans Mäyrä, President DiGRA
(The full text version of the opening and closing words of Frans Mäyrä can be found here.)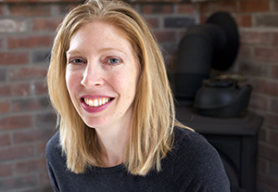 Level Up was the first conference of the then newly created Digital Games Research Association. The event signaled a watershed moment for us. Level Up was a place where we came together – many of us for the first time – to share our work, build relationships, and form an international community of scholars. DiGRA's later conferences have continued that work, but we owe a debt of gratitude to Level Up's initial organizers and participants for making it all seem possible and paving the way for the scholarship and fellowship that followed.
2015. Mia Consalvo, President DiGRA
(The full text version of the words of Mia Consalvo can be found here.)
Level Up, the inaugural Digital Games Research Conference 2003, was organized by Utrecht University in close collaboration with the Digital Games Research Association (DiGRA). Level Up was a dynamic conference and festival that explored game research beyond the borders of the university. The conference aimed to promote high-quality research of computer games and the recognition of game studies as an academic field of enquiry. Level Up encouraged dialogue between researchers, practitioners, commercial organizations and policy makers.
This website is the result of extensive ludo archeological endeavours to revive the conference proceedings from 2003 into a new revitalized web entity. All the materials from 2003 are made available on this website. If you have attended the conference as a visitor or as speaker and you have materials in your archive which are not on this website, please share it with us by sending an email and help this web platform grow. Enjoy all of the materials we made available and Game On!
The Utrecht University Level Up Documentation Team
On behalf of the organization Prof. dr. J. Raessens, dr. M. Copier, Prof. F. Mäyrä and Prof. dr. J. Goldstein.